Meta information on Marine Biodiversity data sets
BIOMARE has collected meta information on 221 datasets in Europe. This information is now consolidated into a relational database of MarBEF's data system. The meta data are now linked to MarBEF's geographical system, the European Marine Gazetteer and to MarBEF's register of resources, which links these metadata to people, institutes, publication references and projects.
To submit information on existing Marine Biodiversity datasets, please use the submission form on MarBEF.
---
---
As part of the project a inventory of existing long term or large scale biodiversity monitoring datasets will be made. In addition a list of regional species inventories will be collated.
The information that will be gathered will not include actual data but meta-information about the location, sampling strategy, parameters of the programmes or datasets, where the information is held and who the person to contact is to access it.
Likewise information of species inventories will be collected identifying the range of information available, the region covered and where it can be accessed.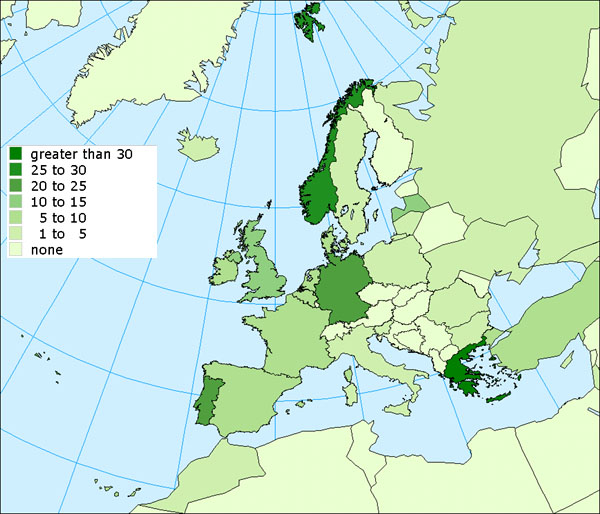 Distribution map of datasets currently known about (August 2002)
The BIOMARE regional co-ordinators (see below) will be collecting the information, so please contact them if you have any queries.
Regional coordinators Atlantic and Arctic
Regional coordinators Mediterranean and Black Sea
Regional coordinators Baltic and North Sea